There are angels that walk the earth,
there are angels that fly in heaven,
Our children will always be in our hopes and deams
No matter where they walk..




This page was last updated on: December 31, 2002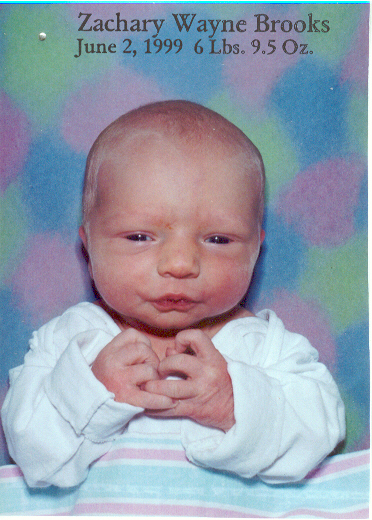 Zachary's newborn picture,
at this time, we thought,
we had a healthy baby boy.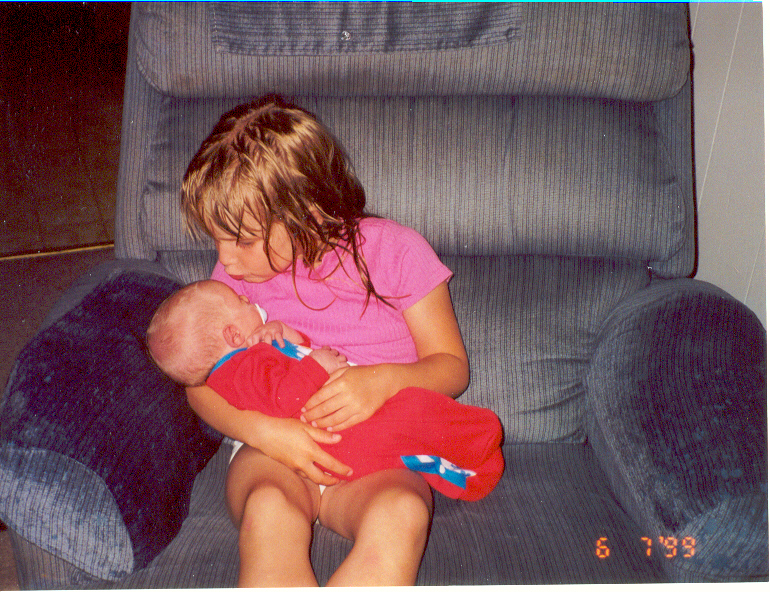 "There is no such thing as death, only a change of world's"
Native American Proverb

Big sister, Alexis, giving her baby brother a kiss at 5 days old.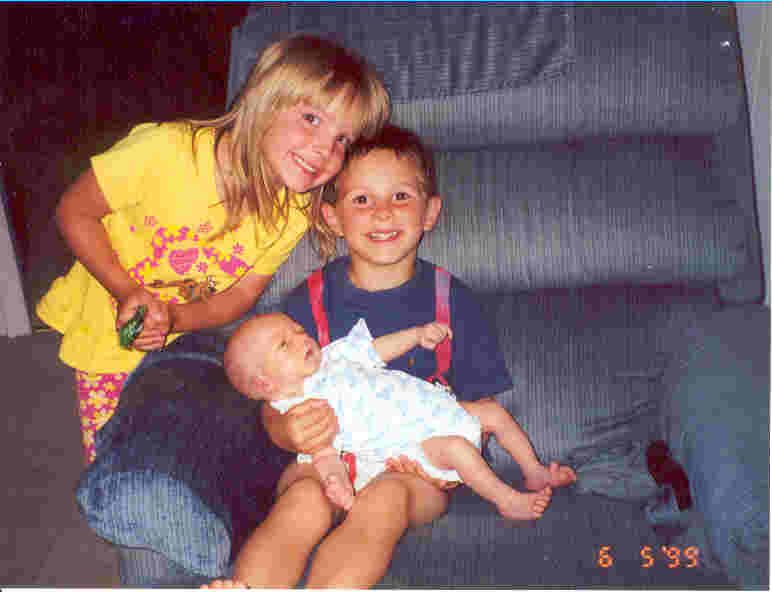 Alexis, Nicholas and Zachary, when Zachary was 3 days old, and still seemingly healthy and perfect.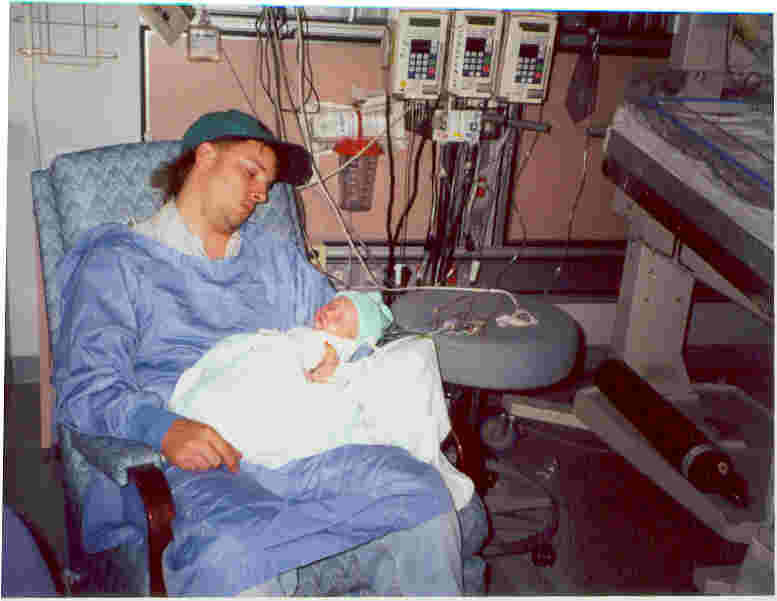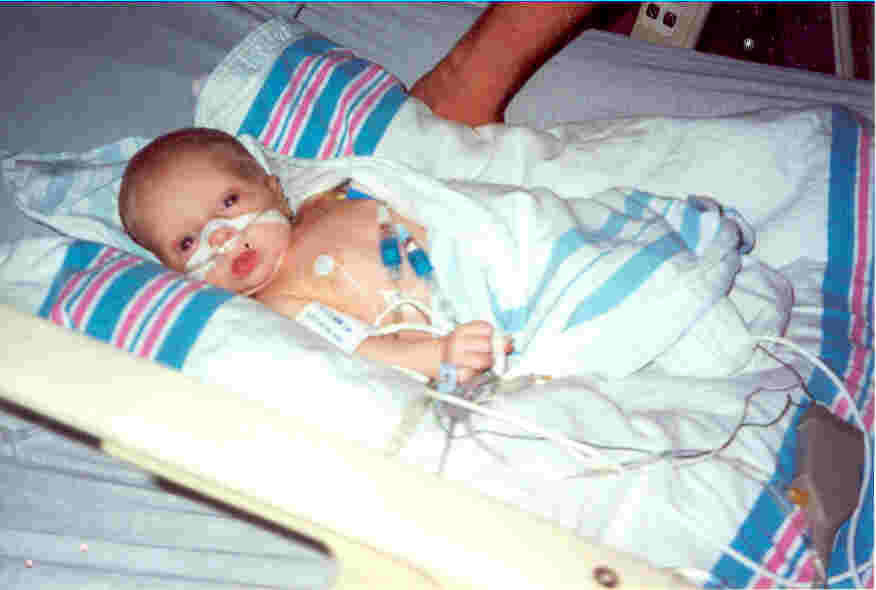 Zachary at 3 weeks old, this is when we found out that our perfect baby was born with an imperfect heart. *sigh*

Daddy and Zachary taking a well deserved nap after the 1st surgery was completed and successful.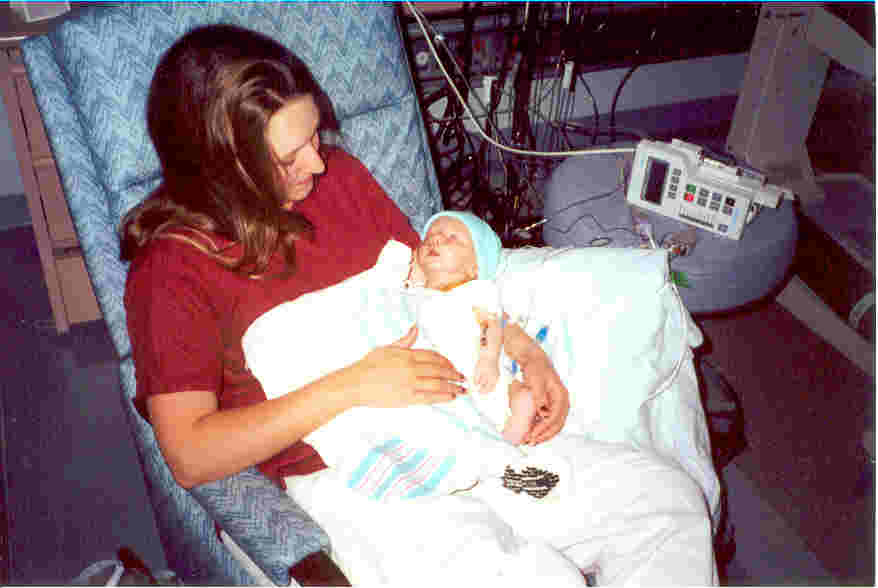 Mommy thanking God that the surgery was a success.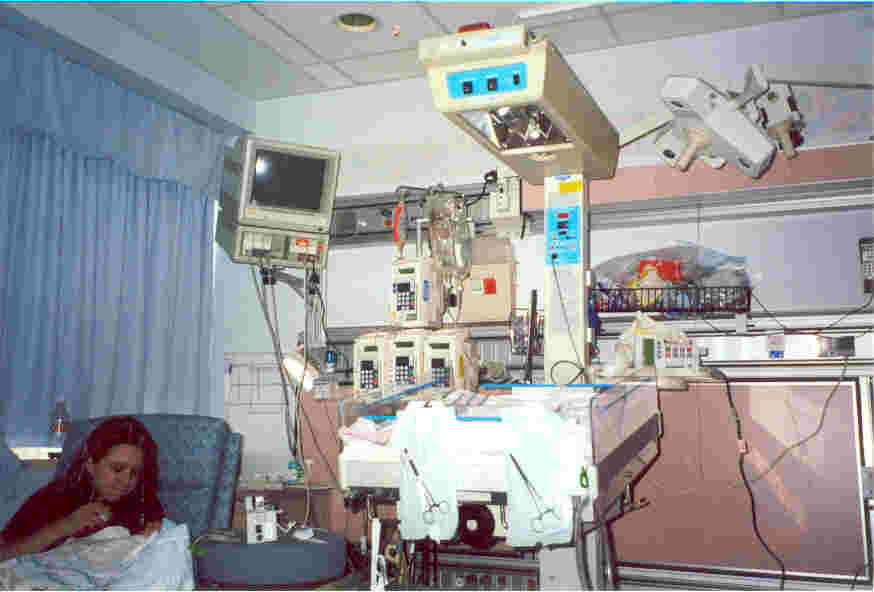 Zachary's equipment and machines
after surgery.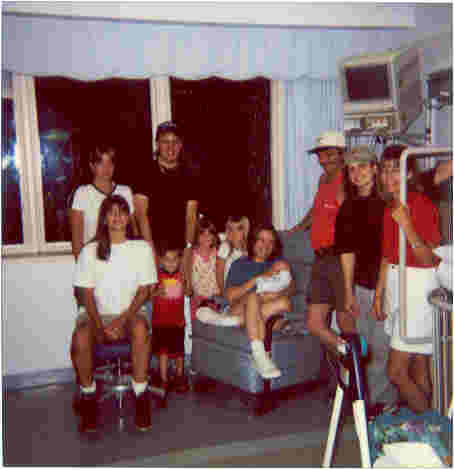 This picture is kinda blurry, but Aunt Deanna, Danica, Dawn and Roni, Daddy, mommy big sister and big brother, Bepa, and Grandma Brooks, all celebrating that Zachary was coming home by watching the fireworks out the window..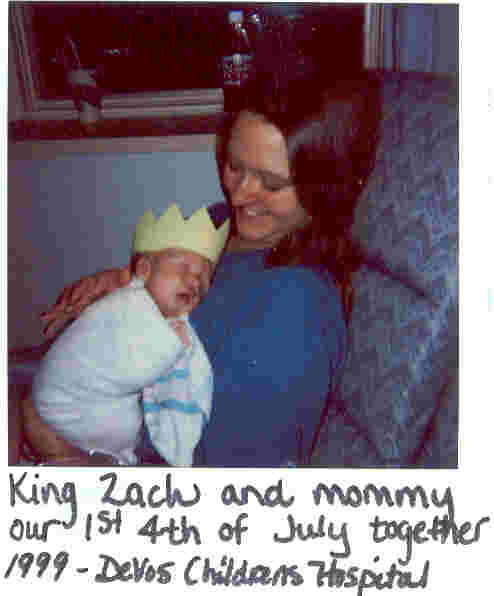 During Zachary's hospital stay, he was treated so well, like a king, and Dan and I would always comment about that. One of the nurses said that he desereves to be treated like a king and made him a little paper crown.


This was Zachary's favorite thing,
he loved his swing, he would sit there
for hours looking up to the corner of the
room, I still think he saw his angel
friends there.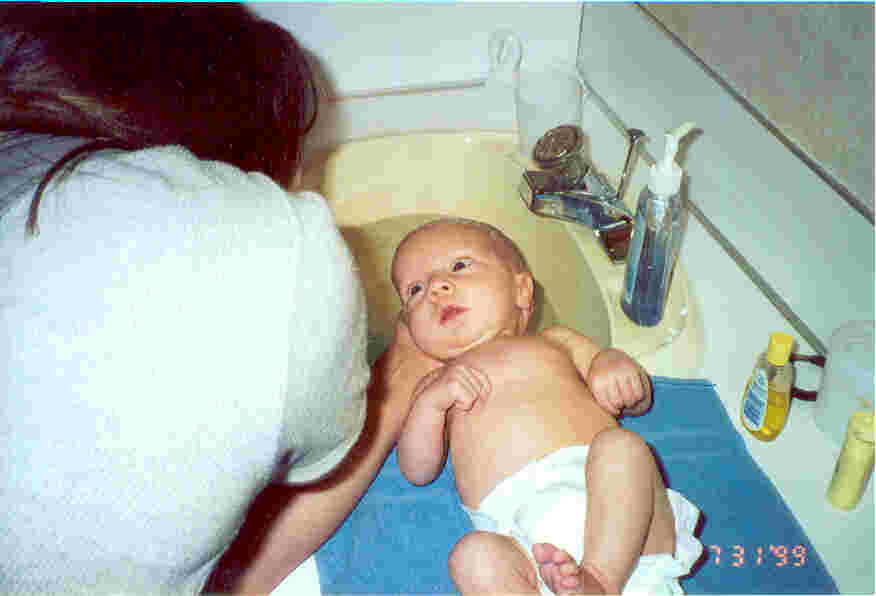 Zachary's 2nd favorite thing, BATH TIME!!!! For a month after surgery, he had to have sponge baths, but he didn't mind, he loved them however he got them.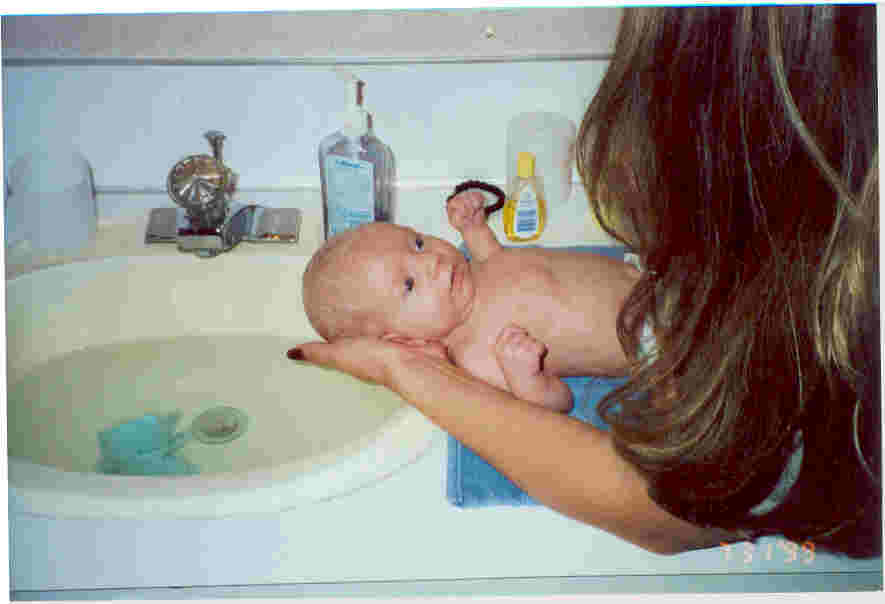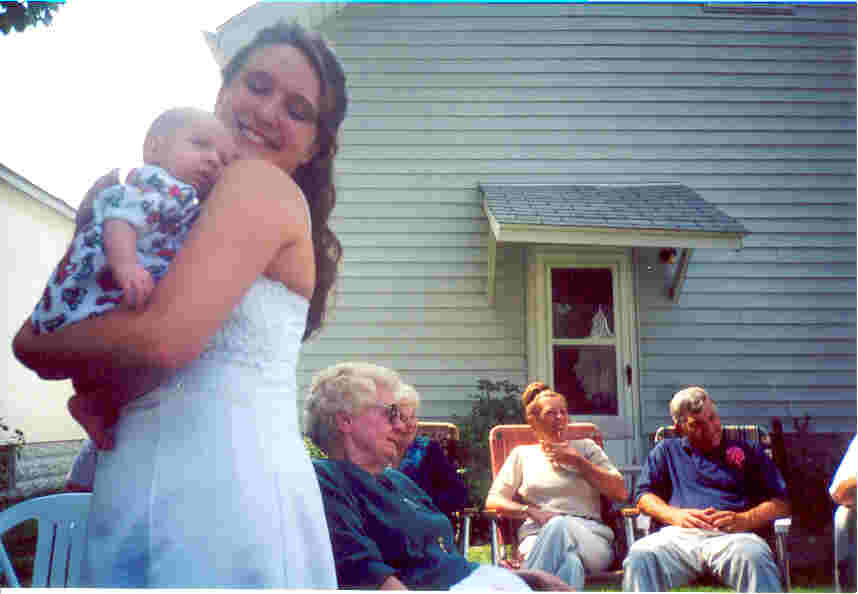 Mommy and daddy's wedding, yes, we
finally got married after 3 babies. (smiles)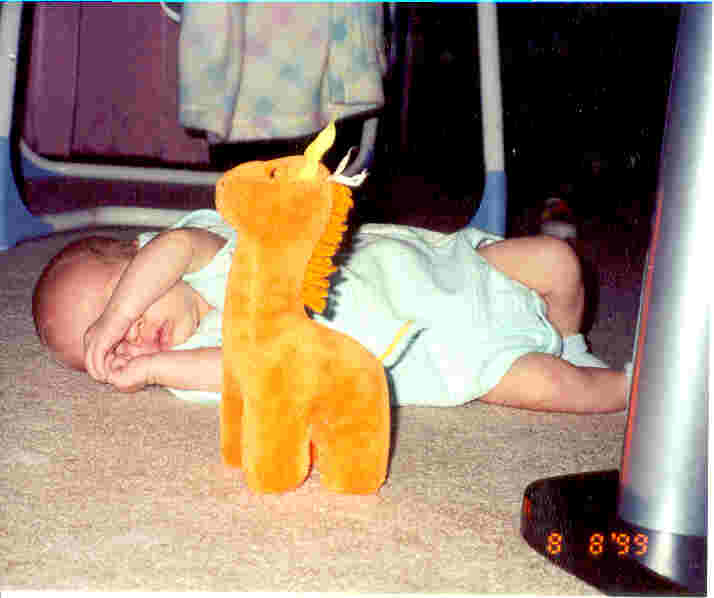 Everyday, after morning meds., Zachary
would lay on the floor and go to sleep
just like this, listening to his music.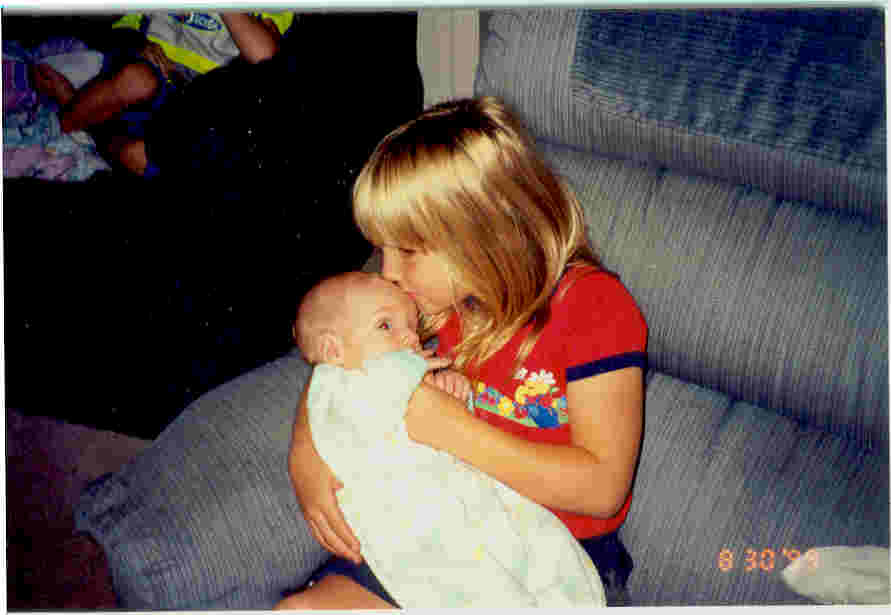 Big sister, Alexis, loving her baby brother. She was always like a 2nd mom to little Zachary.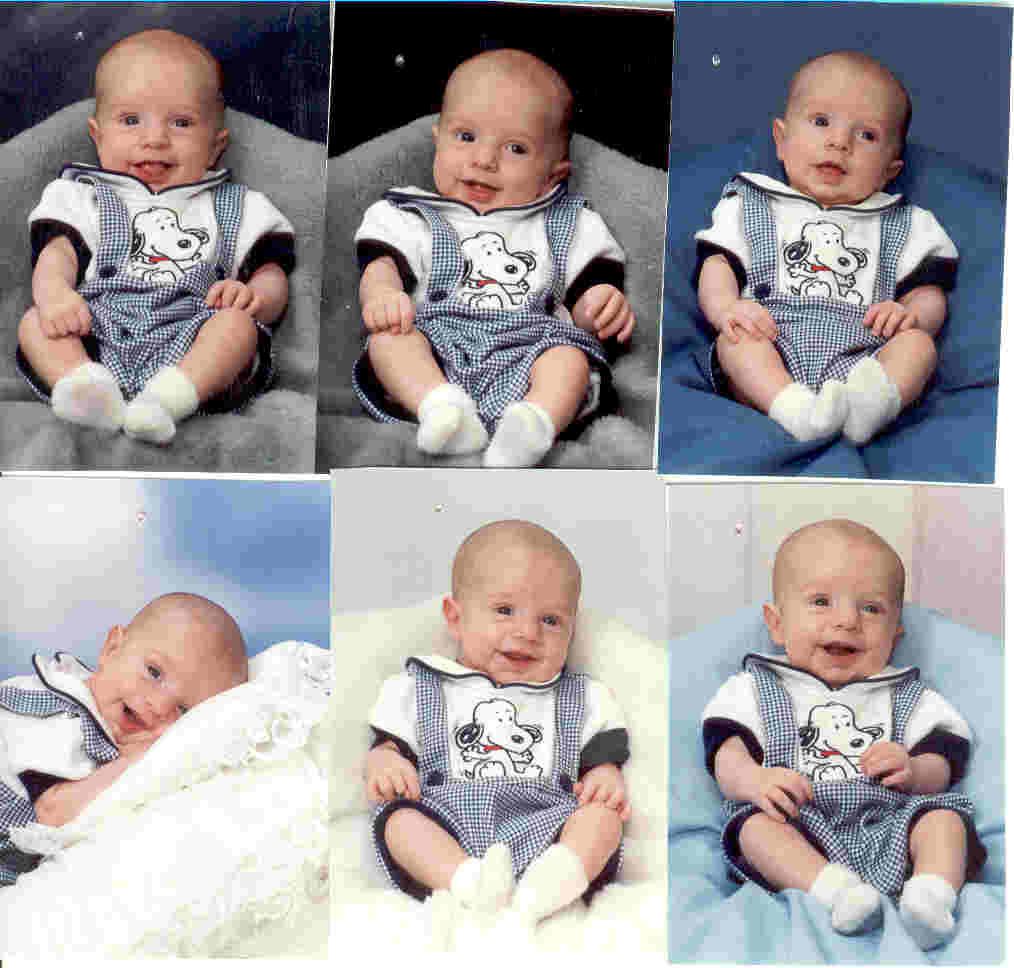 These were all taken when Zachary was 3 months old, they were the only professional pictures besides his hospital ones we were able to get. *sigh*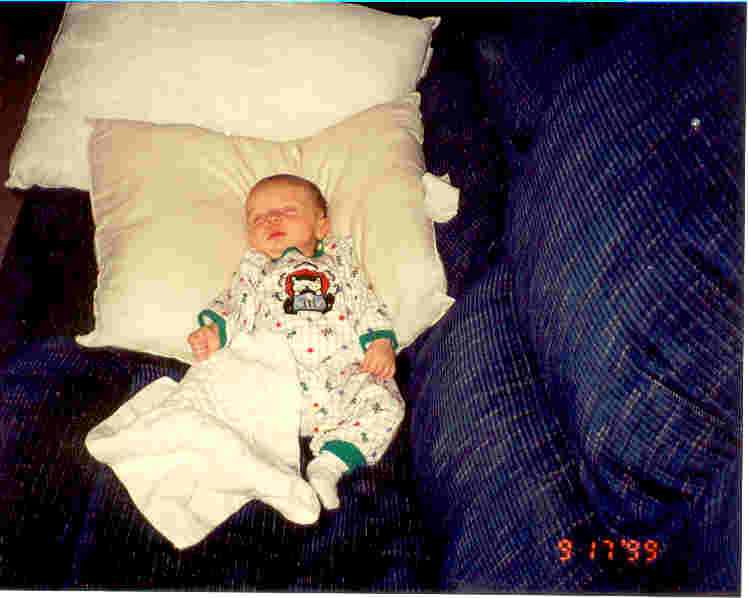 Zachary passed out on the couch,
taking one of his many naps.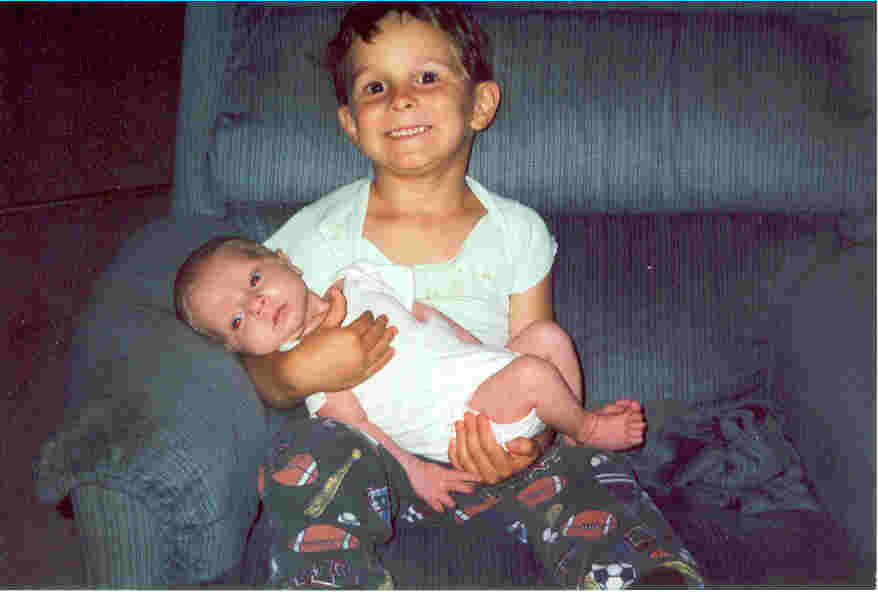 Big Brother Nicholas being
proud of his little brother.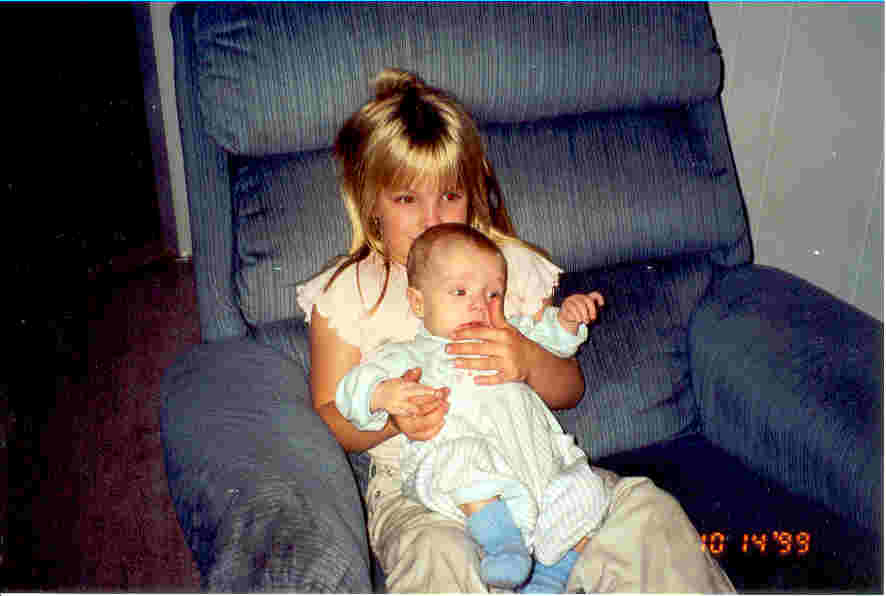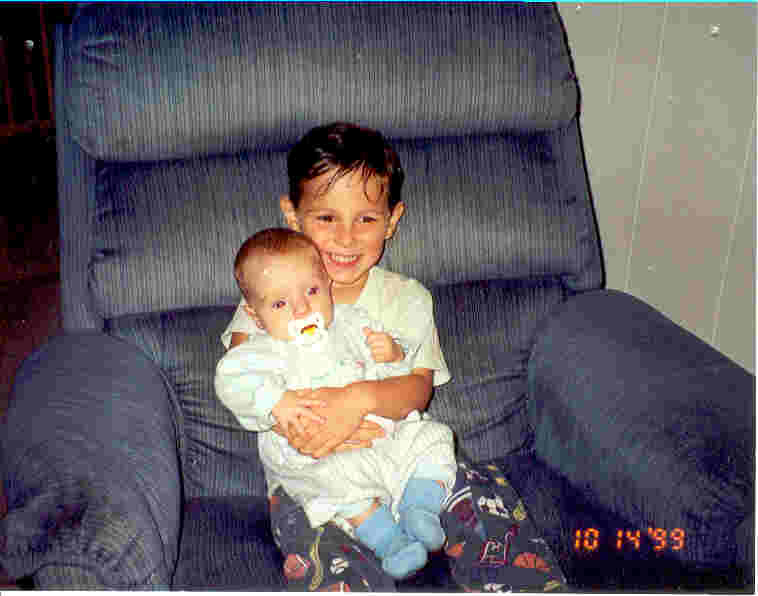 All of these were taken 10-14-99, the day before Zachary heart cath. Zachary and Alexis, Zachary and Nicholas, and 2 of Zachary being his precious self..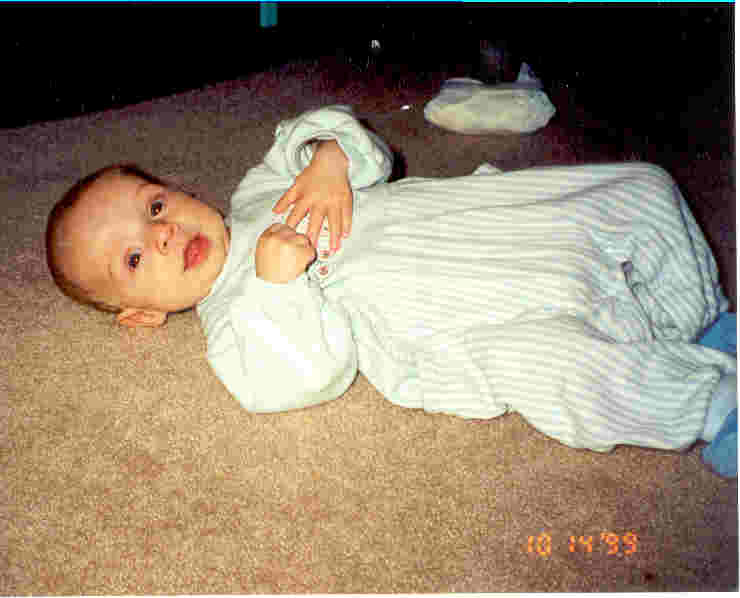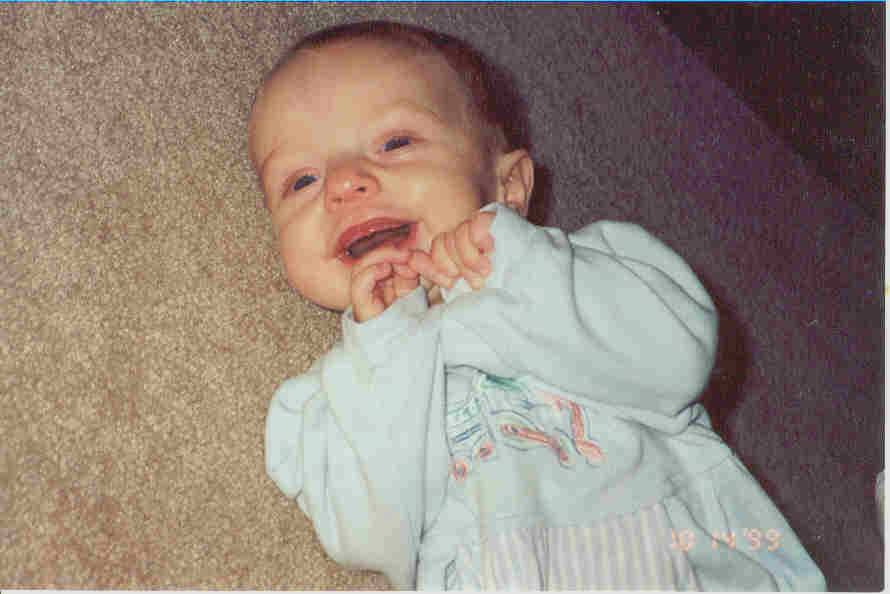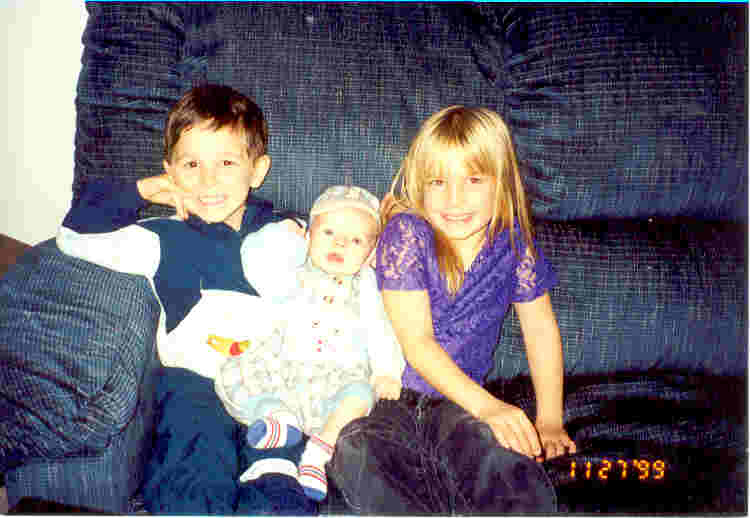 These were 2 of the last pictures we have of little Zachary, taken 11-27-99, 3 days before our Lord called him home.